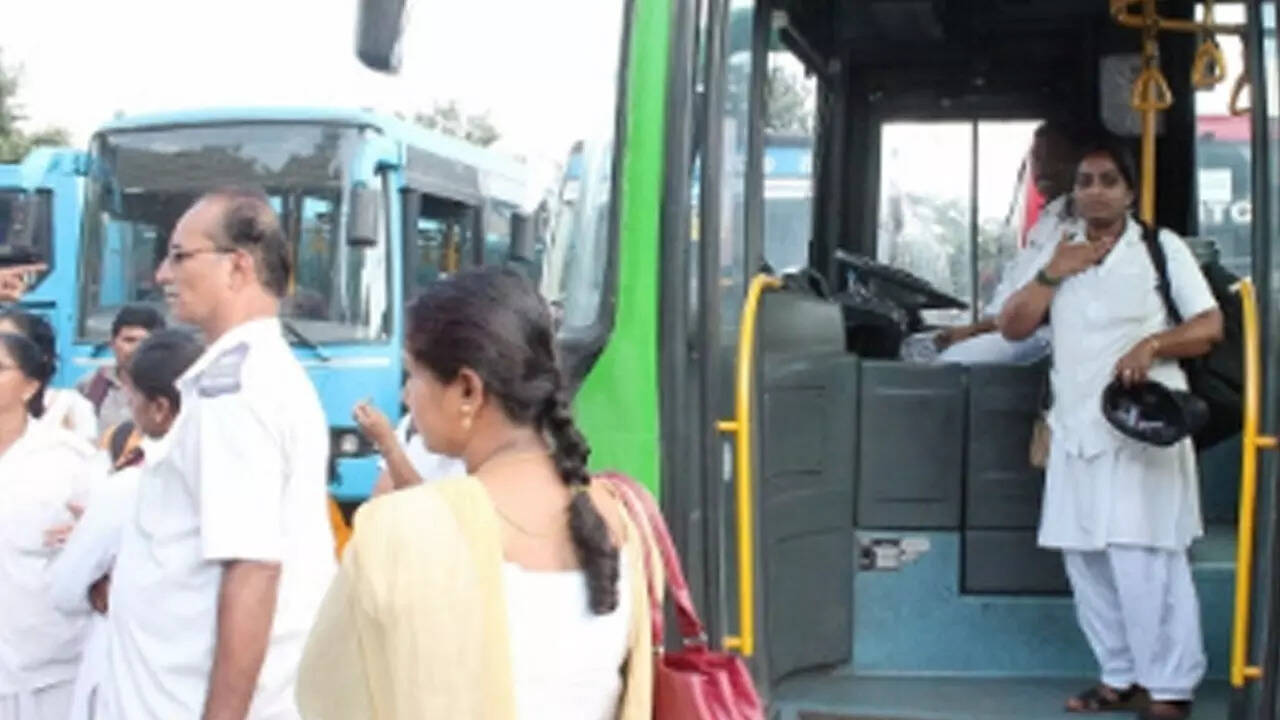 BENGALURU: Saying that conductors are being harassed by passengers and transport supervisors alike, KSRTC Staff and Workers' Federation has appealed to chief minister Siddaramaiah to implement the scheme of free travel for women without further delay.
"When bus conductors fail to charge for tickets, their supervisors take them to task and now, passengers are arguing with conductors over charging them for travel by stating the new government has promised free transport to all women using public buses. This is causing the workers a lot of stress," Vijaybhaskar DA, president of the federation, said. He said he is yet to receive a response from the CM's office to the letter he sent on May 24.
The written appeal acknowledged that any government can't immediately implement all its promises, but added that it is important to fulfil some without too much delay or effort. The federation said that arguments between bus staff and passengers are increasing throughout the state. "This is not only bad for the workers but gives the government a bad name," Vijaybhaskar stated.
The federation requested government authorities to direct transport companies to implement the above decision after urgently yet properly estimating the financial burden on state road transport corporations and sanctioning the cost in advance to the corporations.