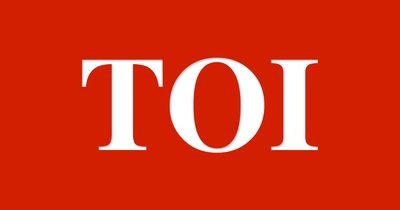 Prayagraj: An assistant professor at the department of Botany at CMP Degree college, Vijay Pratap Singh, has added a new feather in the golden camp of CMP, a constituent college of Allahabad University.
For his research work, his name has been included in the list of researchers who have published 'influential and most cited research work' by America's reputed agency 'Clarivate Analytics' and listed among the top 1% most cited scientist of 2021.
The list comprised of 6602 researchers from more than 70 countries in the world,of which 22 scientists are from India. Clarivate Analytics is world's most reputed agency that keeps a statistical record of database of research work done by the researches and scientist and the number of times their work has been cited across the research being done in the world. Singh is the only assistant professor to achieve this feet from AU.
His research expertise is in the plant physiology and biochemistry. His research focuses on the regulation of abiotic stresses like heavy metal by nitric oxide, hydrogen sulfide, reactive oxygen species and phytohormonal crosstalk in crop plants. "Our research outcomes may help in curtailing abiotic stress related loss to crop plants, and also in generating stress tolerant crops," said Singh.
Singh completed his PhD from the university 2012 under the supervision of Prof SM Prasad and has published 112 research paper in reputed international journals of high impact factor and 12 books with reputed international publishers. He has research project from various funding agencies of the government, including DBT (Department of Biotechnology) and UGC (University Grants Commision), among others. He is also serving as an editor in various reputed international journals,such as Biologia Plantarum, Acta Physiologiae Plantarum, Plant Growth regulation etc, said Singh.
FacebookTwitterLinkedinEMail